Lot 18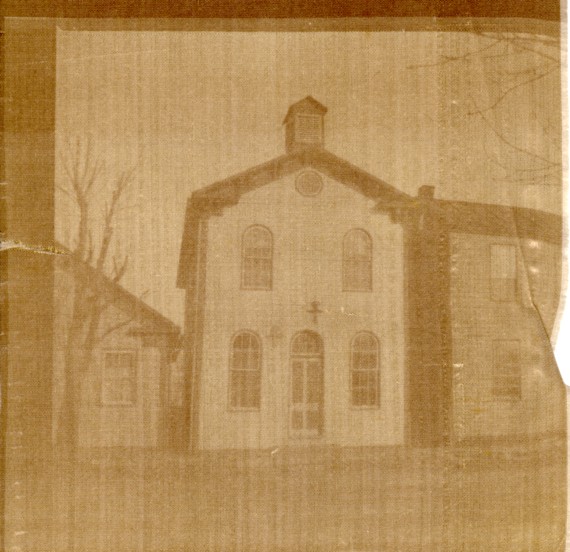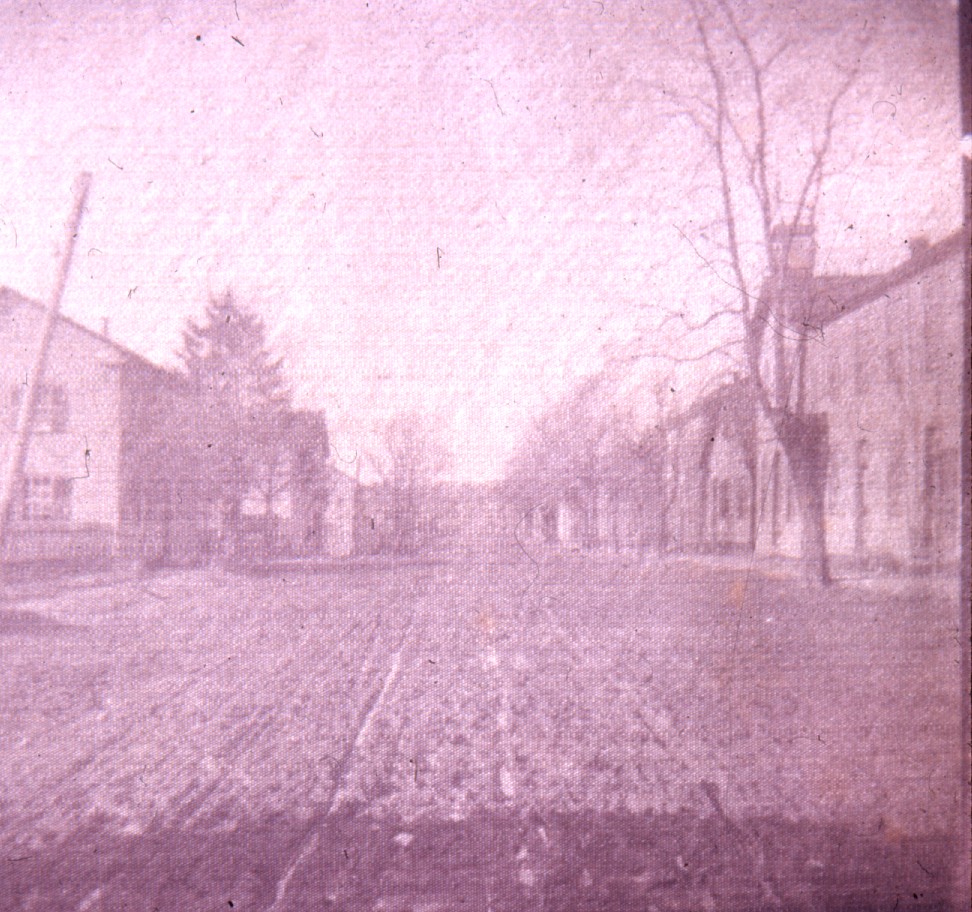 Apparently Lot 18 included a building that was used as a store and a second floor assembly room as well as a house that was attached to the house on Lot 19 (similar to the double house on Lot 26). By 1850 William L. Johnston had built a structure ($157) on Lot 18 and by 1855 the lot was valued at $295. The valuation stayed fairly constant until about 1930 when, I assume, both the two-story structure and the attached house were razed. From about 1905 until 1920, the lot had three owners, which can possibly be explained as one owner for the second floor (IOOF Lodge, Miltonsburg Council, etc.), one owner for the first floor, and one owner for the attached residence. That is somewhat unusual, but modestly confirmed by a comment in the tax records that states, "pt NW corner (formerly IOOF Lodge)."
In any case, by 1930, the lot was co-owned by the Miltonsburg Council and the Catholic Church and in 1930 the value jumped to $810, suggesting that the Catholic Church had built their new assembly building behind these structures. By 1935 the value had gone down to $720, suggesting that the former town hall and IOOF building had been razed.
Oral History
The stairway to the second floor was located between the house attached to Lot 19 and the Town Hall. There was a small gate, about four feet wide, between the buildings.
About 1921 Catholic dances were held on the second floor of this building. Hulda Landefeld Young (Lot 19 and Lot 44) recalls going to the second floor with Lorena and Clementine Burkhart (daughters of Bass Burkhart) to help prepare tables for these Catholic functions. In the early 1930s a new Catholic Hall was built behind the old two-story building and the old building was torn down. The new hall had garage-type doors in front that could be opened during dances and other functions.
In the mid 1920s, the house of this lot was owned and occupied by Katherine Block, who was John Block's mother. John Block and his family lived just south of Miltonsburg. John's chhildren included Agnes, Helen, Tom, Walter, and Bob, all of whom were participants in Miltonsburg activities. This house was removed sometime between 1928 and 1934.
Lot 18 Owners
(Partial List)
1835 Christopher Steel
1836 Christopher Steel
1837 Peter Seigh
1844 Peter Seigh
1845 Peter Seigh
1846 Peter Seigh
1847 Peter Seigh
1848 Peter Seigh
1849 Nathan Hollister
1850 William L. Johnston
1855 William L. Johnston
1860 William L. Johnston
1866 W. B. Brown
1870 J. M. Gromlich
1875 Fred Probst
1880 M E Church
1885 Rhimes & Long?
1890 M E Church
1890

IOOF

Lodge
1890 John Egger
1895 Council of Village of Miltonsburg
1895

IOOF

Lodge
1895 John Egger
1899 Council of Village of Miltonsburg
1899

IOOF

Lodge
1899 John Egger
1905 Council of Village of Miltonsburg
1905

IOOF

Lodge
1905 Phillip Kremer
1910 Council of Village of Miltonsburg
1910 W. O. Menkel
1910 Phillip Kremer
1915 Henry Steed
1915 W. O. Menkel
1915 Phillip Kremer
1920 Henry Steed
1920 W. O. Menkel
1920 Phillip Kremer
1925 Catherine Block
1925 Henry Steed
1930 Rt. Rev. J. J. Hartley
1930 Council of Village of Miltonsburg
1935 Rt. Rev. J. J. Hartley
1940 Rt. Rev. J. J. Hartley
1945 Rt. Rev. J. J. Hartley
1950 Rt. Rev. J. J. Hartley
1950 Clem J. Burkhart