Lot 28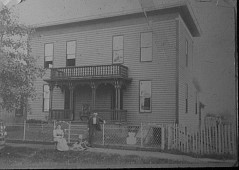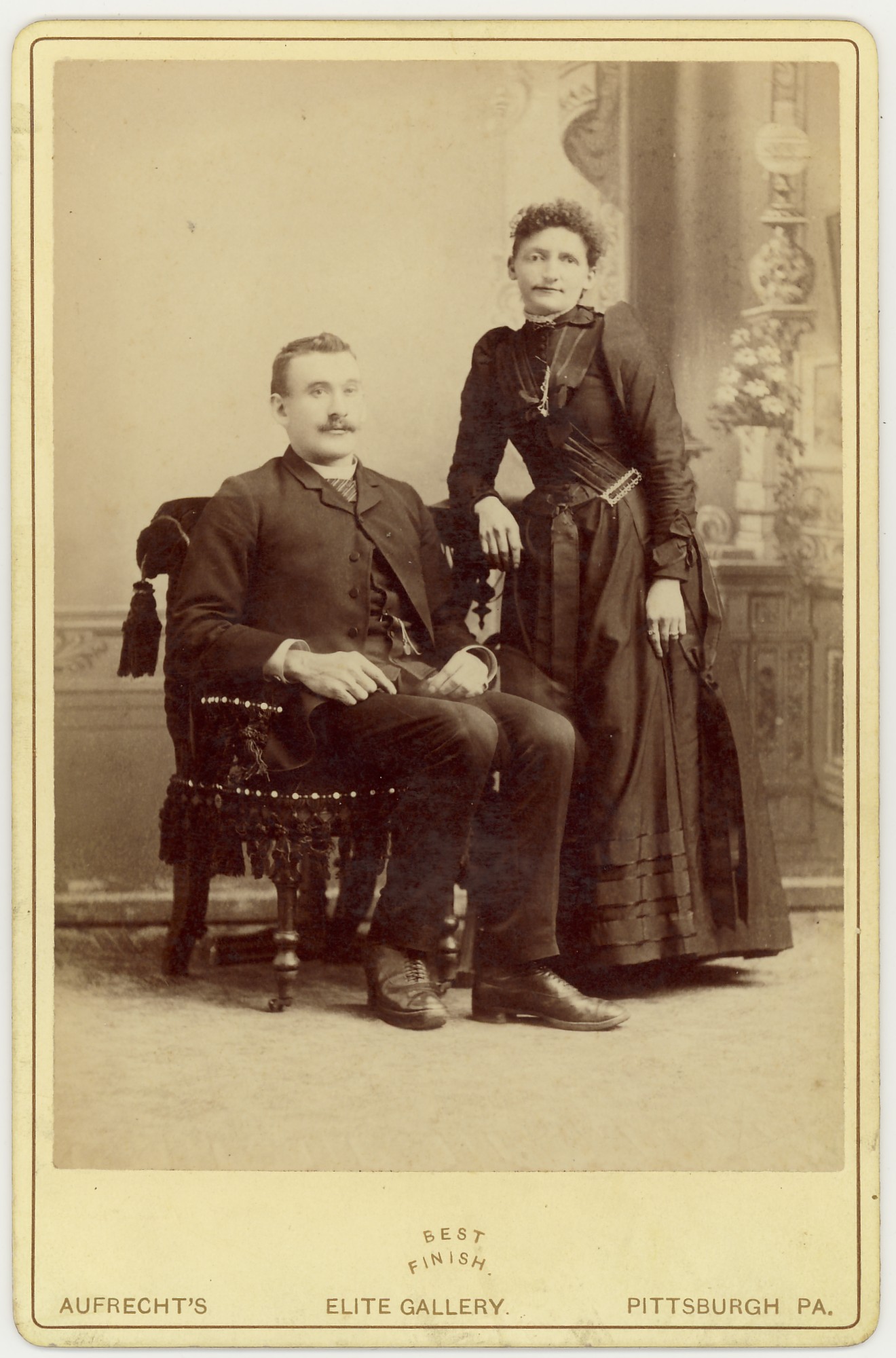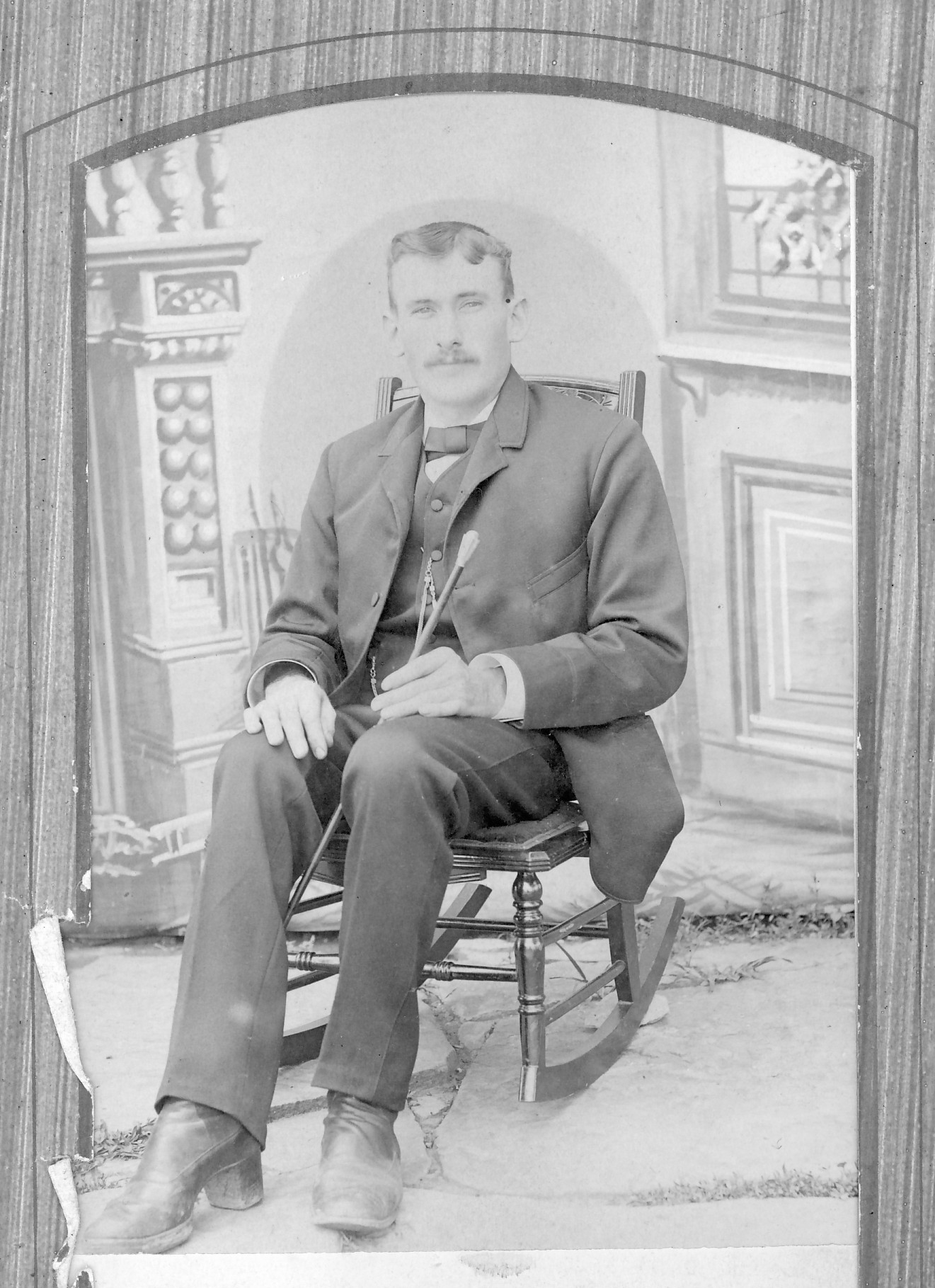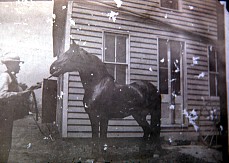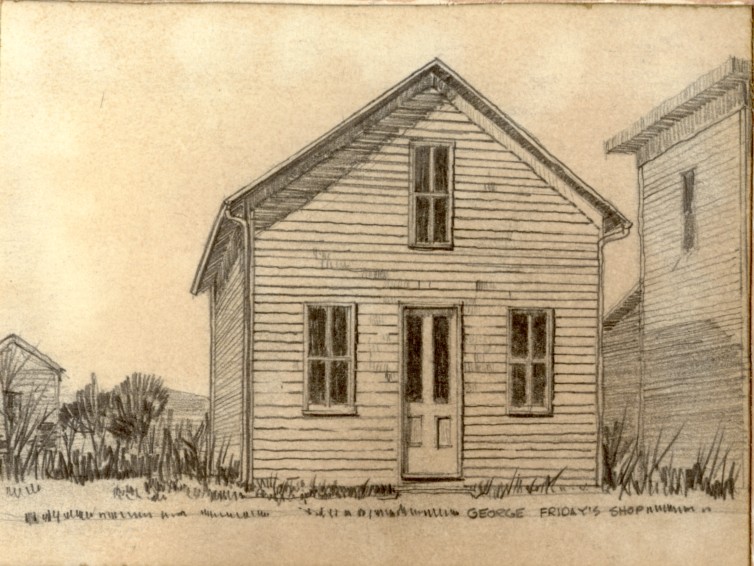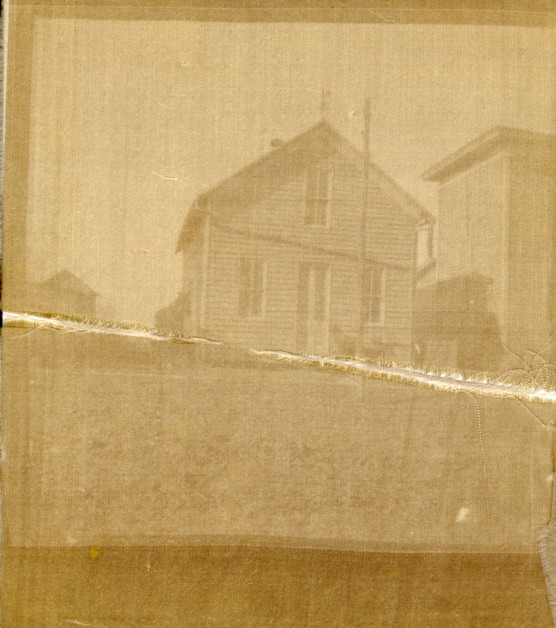 Tax records indicate that Lawrence Yockey built a modest structure ($49) on Lot 28 in c1855 and that Christian Yockey improved it significantly ($260) about 1885. When George Freitag owned it in 1895 the value increased to ($430). It is likely that the Freitag improvement was the one-and-a-half story shop shown in the photos. The house shown in the photos was extensivelz remodeled by Charles Landefeld after 1950.
Oral History
George Freitag (Friday) was the town "inventor." He had a reputation of being able to make or fix anything. When automobiles first arrived in Miltonsburg, he invented headlights that turned with the steering wheel so the light would always illuminate the area directly in front of the car. He also built a machine for making brooms which were one of his entrepreneurial enterprises.
One of George's legs was shorter that the other so, as part of his shoemaking business, he built a shoe with a greatly extended heel and sole for his short leg.
Phyllis Shreve, George's granddaughter, recalls her family talking about her grandfather's horse, Henry, a sulky racer.
Lot 28 Owners
(Partial List)
1846 Adam Kreps
1847 Charles Dampewolf
1848 Charles Dampewolf
1849 John Miller
1850 John Miller
1855 Lawrence Yockey
1860 Christian Yockey
1870 Christian Yockey
1875 Christian Yockey
1880 Christian Yockey
1885 Christian Yockey
1890 George Haren
1895 George Freitag
1899 George Freitag
1905 George Freitag
1910 George Freitag
1915 George Freitag
1920 George Freitag
1925 George Freitag
1930 George Freitag
1935 George Freitag
1940 George Freitag
1945 Cecelia Howiler
1950 Charles and Julia Landefeld