Lot 8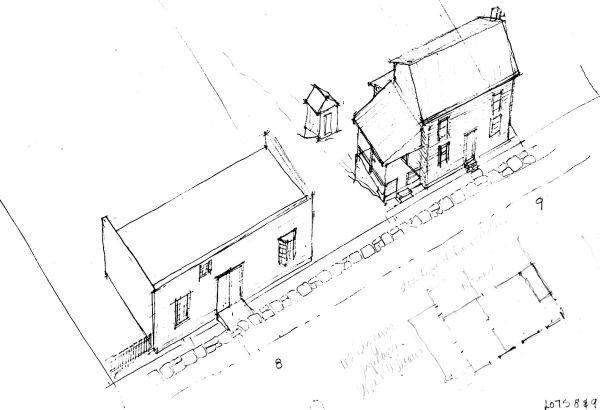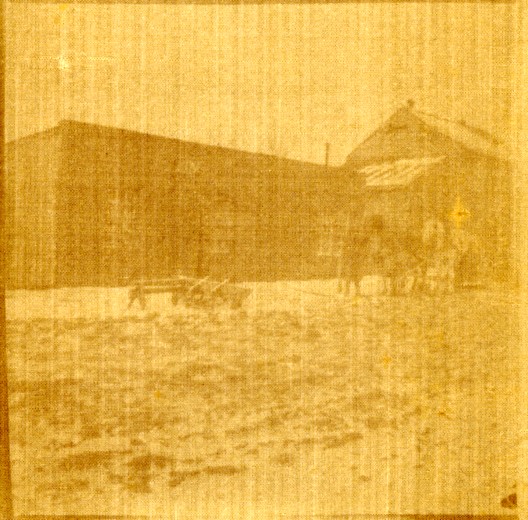 Tax records indicate that a modest ($35) structure was built by Joseph Ritterbaugh on Lot 8 about 1855. Improvements ($50) in 1905 when owned by Minnie Rausch, whose husband, Bill Rausch, was a blacksmith, suggest that this is the building that still exists in 2007.
Oral History
In addition to Bill Rausch, Joe Wright and Vince Swalley were known to have operated a blacksmith shop in this building. Vince Swalley apparently lived in, and probably owned, the house on Lot 46 in the early 1930s.
Vince had a philosophical attitude that has survived oral history in his poem: "What's the use / What's the use / Chew tobacco / And spit out the juice." Possibly this poem was related to his loafing habits at the local store. Loafing was a legitimate pastime for the men of the village, who would gather on benches outside the store in the summer and around the coal stove in the winter. While the other loafers did, in fact, chew tobacco and spit out the juice, Vince munched on onion sets.
Lot 8 Owners
(Partial List)
1835 George Schell
1836 George Schell
1837 John Ritz
1844 Joseph Ritterbach
1845 Joseph Ritterbach
1846 Joseph Ritterbach
1847 Joseph Ritterbach
1848 Joseph Ritterbach
1849 Joseph Ritterbach
1850 Joseph Ritterbach
1855 Joseph Ritterbach
1860 Conrad (?) Moore
1866 Conrad (?) Moore
1870 Conrad (?) Moore
1875 Jacob Menkel
1880 Jacob Menkel
1885 Jacob Campbell
1890 S. A. Campbell
1895 (?) Yockey
1899 Samuel Yockey
1905 Minnie Rausch
1910 Emma Allshouse (North)
1910 Minnie Rausch (South)
1915 Emma Allshouse
1915 Minnie Rausch
1920 Emma Allshouse
1920 Chancey Ankrom
1925 Emma Allshouse
1925 Chancey Ankrom
1925 Trustees Malaga Twp
1930 Emma Allshouse
1930 Emma Allshouse
1930 Trustees Malaga Twp
1935 Emma Allshouse
1935 Emma Allshouse
1940 Emma Allshouse
1940 Emma Allshouse
1940 Otto and Merl Burkhart
1940 Simon Miller
1945 Emma Allshouse
1945 Emma Allshouse
1945 Otto and Merl Burkhart
1950 Emma Allshouse
1950 Emma Allshouse
1950 Lewis O. and Margaret Young