Lot 19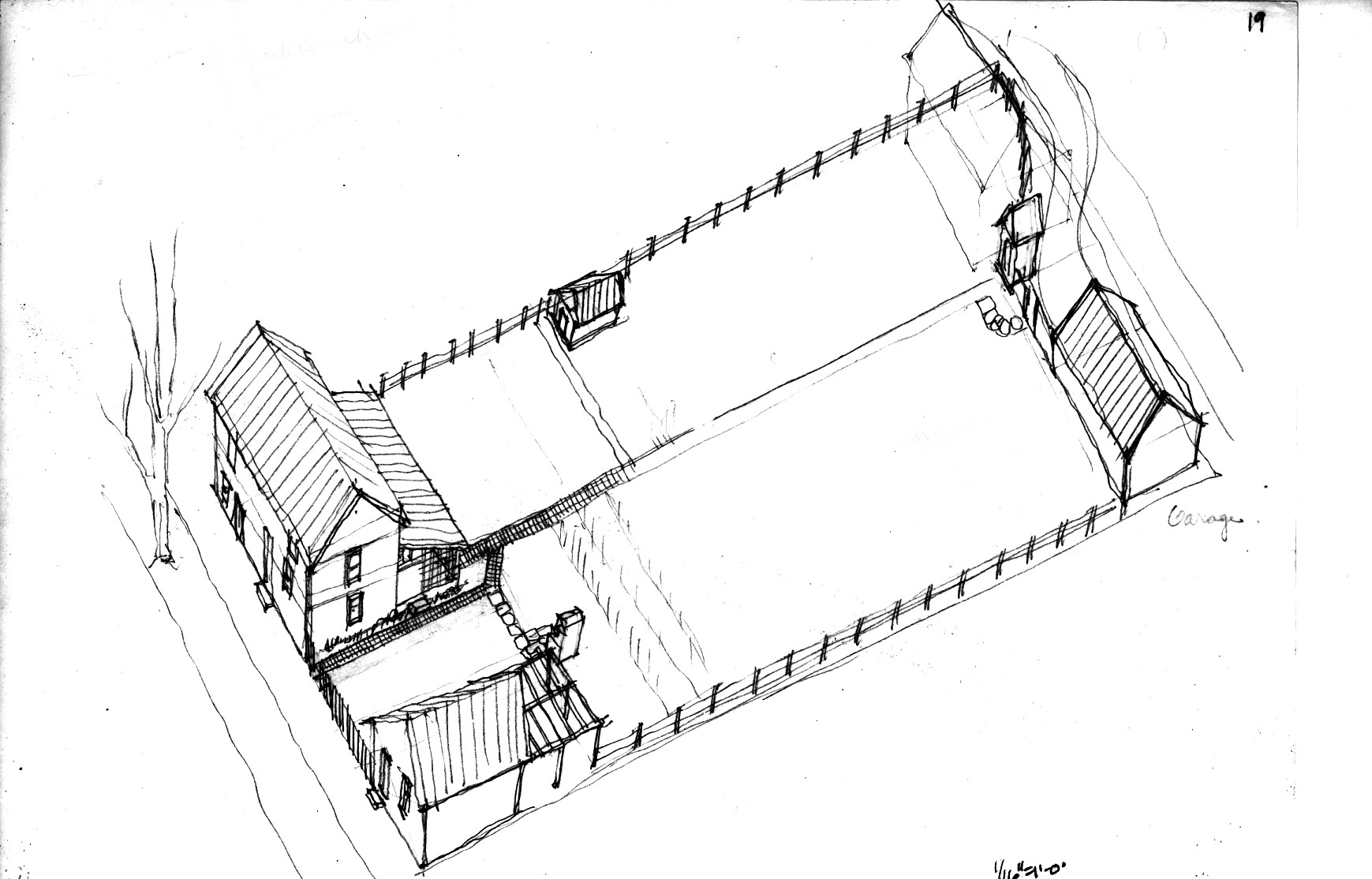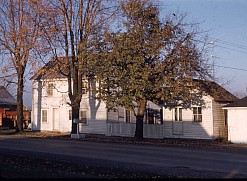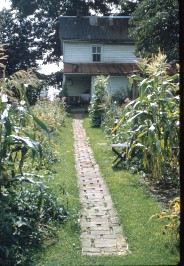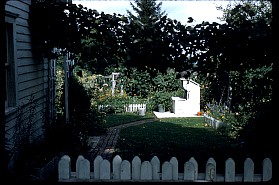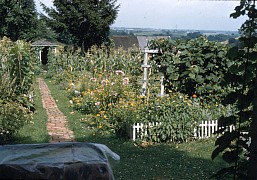 Tax records indicate that Peter Sleigh built a house ($198) on Lot 19 around 1855 and it is likely that this log house existed until it was razed in 2007.
John A. Schob
The 1860 census lists J. A. Schweb (Schwob), a 29-year-old cabinet maker, who was born in France; Wilhelmina, his 31-year-old wife, who was born in Byron (Bavaria); and three children: William, 6 months; Amelia, 4 years; and Eliza, 1 year.
The following obituary recorded in the History of the Upper Ohio Valley (Vol 1, pp. 733-34, Brant & Fuller, 1890) provides a good description of Schwob's career and family:
John A. Schob, born in Scholbach, Loraine, France, February 26, 1831, died at Moundsville, WVa on April 9, 1889 was one of the most noted citizens of the city, and the founder of one of the important manufacturing institutions of Moundsville. He was the son of John A. and Caroline (Faber) Schwob. In 1832, in company with his mother, he was brought to this country by his grandparents, Henry and Christina Faber, and soon after their arrival his mother died in Pittsburgh, Pa. The grandparents removed to Monroe County, Ohio, where John A. lived upon the farm until he was seventeen years old (c1848), he then went to Wheeling and learned the trade of cabinet-maker, remaining there two and one half years. From Wheeling, he went to St. Louis, residing there and at Hannibal, Mo, until the spring of 1852, when he went to Miltonsburgh, Ohio, where he opened up a cabinet-making shop, and remained there until 1879.
On July 19, 1853, he was married to Wilhemina, daughter of Peter and Phillipena Schuetz, a native of Vorderweideinthal, Bavaria, Germany. Six children were born to them, viz.: John W., born May 26, 1854; Amelia L., born October 19, 1856; Eliza, June 28, 1859; Mary, February 25, 1861 (died September 11,1861); Herman H., July 2, 1865 (died March 29, 1867); and Charles C., March 23, 1869.
John W. was married to Elizabeth Egger, of Monroe County, Ohio on July 3, 1879. Three children were born to them, viz., Albert O., Albert A., and Elsie E. Amelia L. was married to E. C. Grisell of Moundsville WVa on April 1, 1880. One child was born to them. Elmer F. Eliza was married to Louis Dressel of Moundsville on November 13, 1880; two children to them viz., Trella F. and Mabel Amelia.
In 1860, Mr. Schwob, in connection with his cabinet-making, began the manufacture of grain cradles. In 1875 he abandoned cabinet making and manufactured grain cradles exclusively, inventing his own machinery and coming to Moundsville in 1879, where he established a factory which is now (1899) under management of his sons, John W. and Charles C., and son-in-law, E. C. Grisell, turning out 4,000 cradles per year. Mr. Schwob was honored with the office of Treasurer of Malaga Township, Monroe County, Ohio for ten years, and was justice of the peace of the same township for six years. He was an elder in the Presbyterian Church, to which his widow belongs.
George Landefeld
See Lot 14 and Immigrant Stories.
h4. Oral History
Hulda Landefeld Young recalls working in Spangler's Tie House about 1920 and running home to Lot 14 at lunch time for an apple butter sandwich.
Lot 19 Owners
(Partial List)
1835 Christian Yockey
1836 Christian Yockey
1837 Christian Yockey
1844 Peter Sleigh
1845 Peter Sleigh
1846 Peter Sleigh
1847 Peter Sleigh
1848 Peter Sleigh
1849 Peter Sleigh
1850 Peter Sleigh
1855 Peter Sleigh
1860 ?
1866 J. A. Schwob
1870 J. A. Schwob
1875 J. A. Schwob
1880 J. A. Schwob
1885 Magnus Fahrenbach
1890 Joseph Fahrenbach
1895 Phillip Kremer
1899 Henry Steed
1905 Henry Steed
1910 Henry Steed
1915 Henry Steed
1920 Henry Steed
1925 George Landefeld (See Lot 14.)
1930 George Landefeld
1935 George Landefeld
1940 George Landefeld
1945 George Landefeld
1950 George Landefeld