Lot 29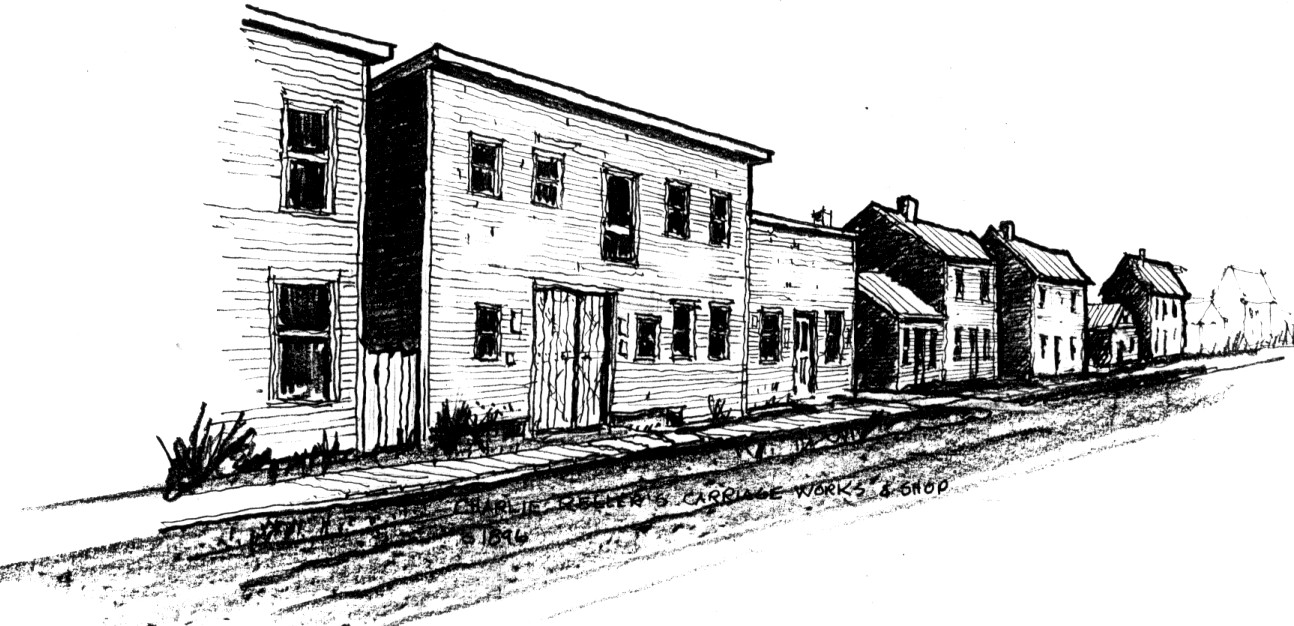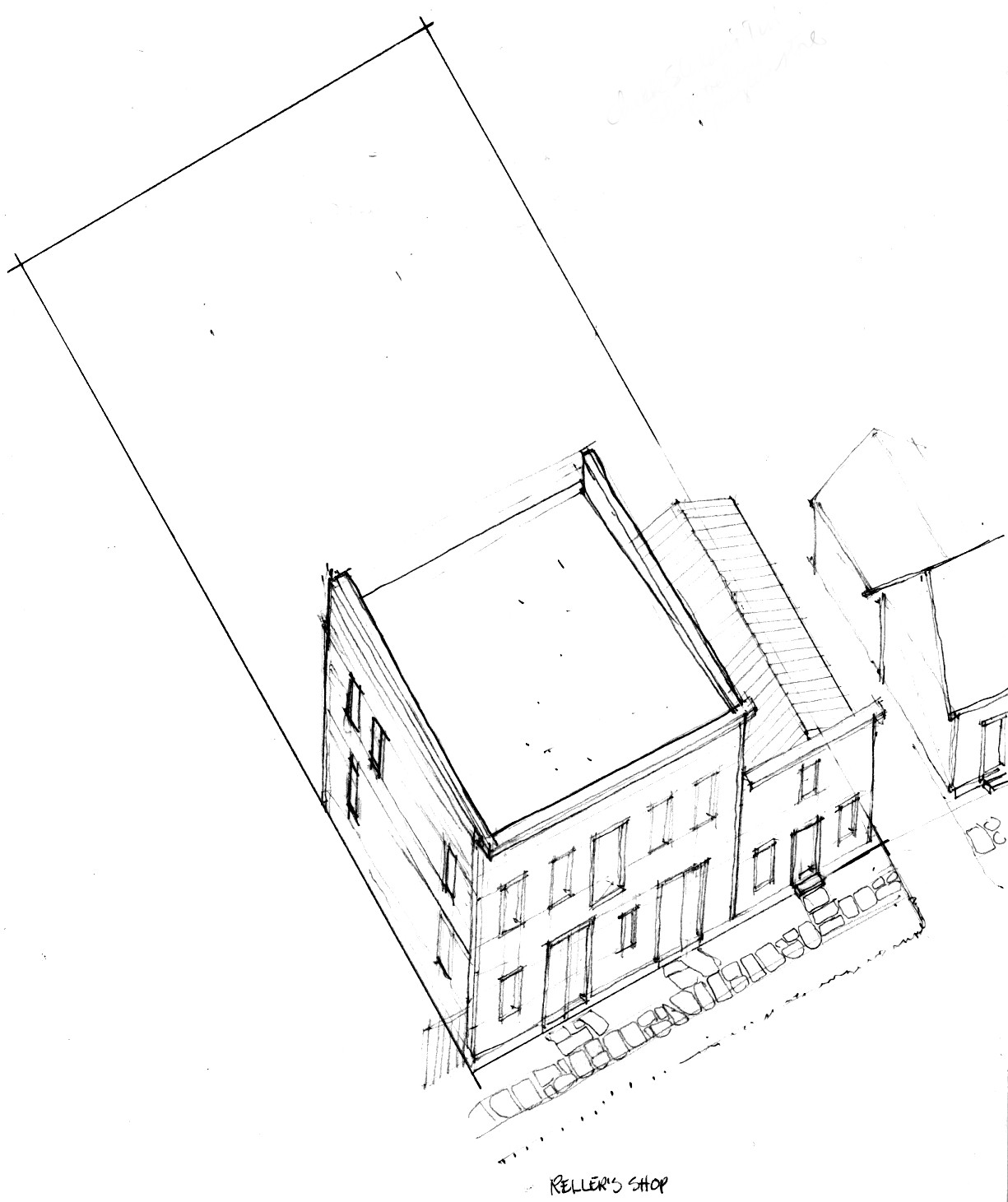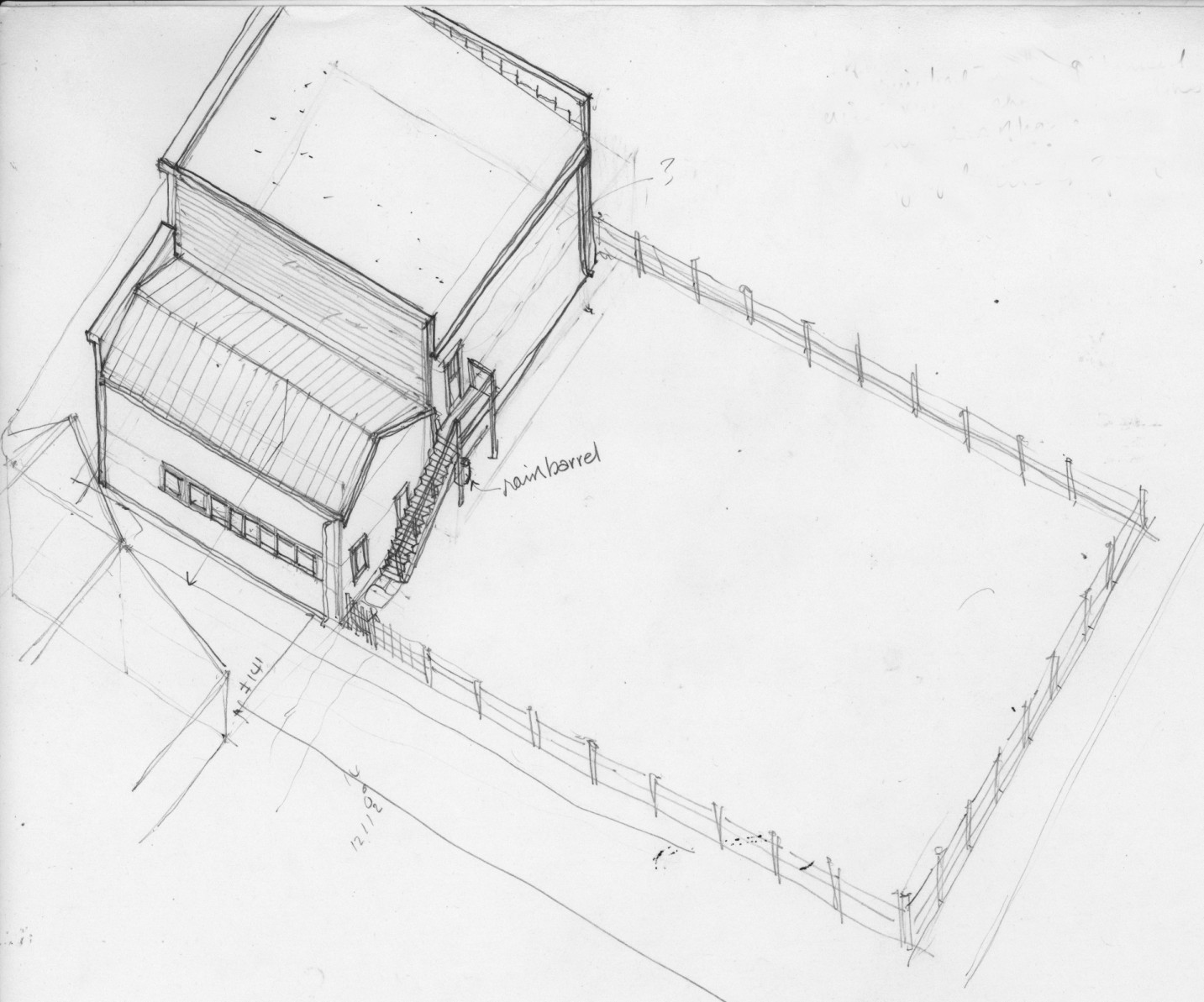 Tax records indicate that Christian Gromlich (?) or, more likely, Jacob Schuetz built a structure on Lot 29 about 1860 and that Michael Reller added another structure in about 1885. This would explain the two structures shown in the photos and sketches above. It is likely that the southern structure, just across the alley from Lot 11, is earlier structure. It is not clear who Anna Reller et al (who owned this property from c1930-1945) was (were) since Michael's wife was Mary and they had no daughter named Anna. It is possible that she was a Reller in-law.
Michael Reller
See Lot 11.
Oral History
The two-story shop had an elevator with a rod through the floor that guided it as it moved up and down. Charlie would put a buggy in the elevator and crank it up from the ground floor. The buggies were painted on the second floor. Each spoke of each wheel had a stripe. Men of the town also played poker on the second floor.
An iron pot belly stove was located in the shop. Lloyd Buckio was told that when there was an electrical storm, you could feel the electric tingle when you held a poker in the stove.
Lot 29 Owners
(Partial List)
1846 John Lawrence
1848 John Lawrence
1849 John Lawrence
1850 Jacob Schuetz
1855 Jacob Schuetz
1860 Christian Gromlich? Goumley?
1870 Michael Reller (See Lot 11.)
1875 Michael Reller
1880 Michael Reller
1885 Michael Reller
1890 Michael Reller
1895 Michael Reller
1899 Michael Reller
1905 Michael Reller
1910 Michael Reller
1915 Michael Reller
1920 Michael Reller
1925 Michael Reller
1930 Anna Reller et al
1935 Anna Reller et al
1940 Anna Reller et al
1945 Anna Reller et al
1950 Simon L. Miller