Lot 12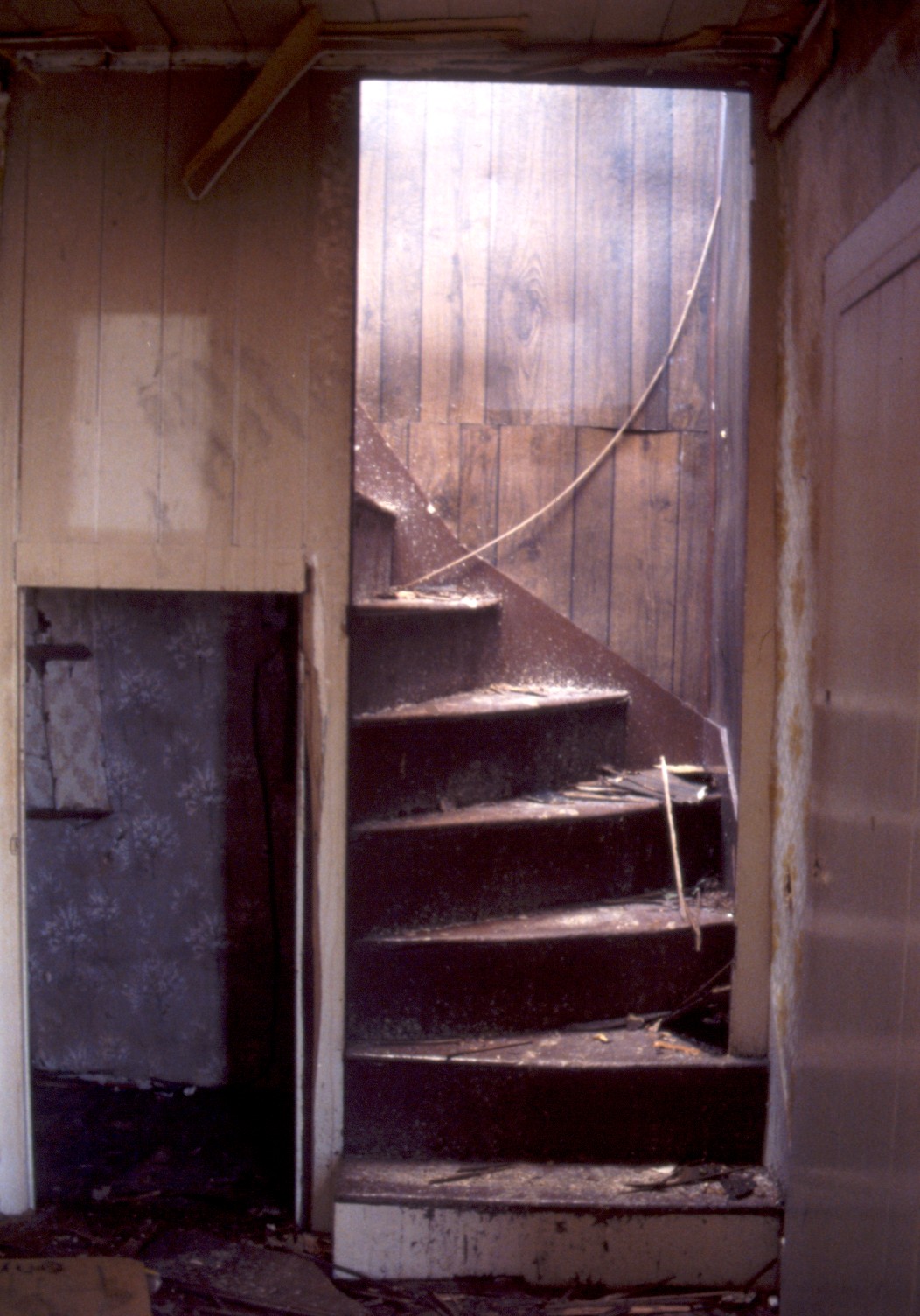 Tax records indicate that Nathan Hollister built a frame house ($207) on this lot in 1849. About 1855 the value rose to $343, suggesting a possible addition. The same house probably still exists in 2007.
Oral History
Chester Reller, grandson of Michael Reller and son of Charlie Reller, operated his first cobbler and harness shop in the shop on Lot 12. Previously the shop had been used by Dr. Keysor (Kaiser?). Chester later moved his shop to the building on Lot 23. This shop building was removed by Frank Claus and used to build a wash shed behind his house on Lot 45a.
When Philip Kremer owned this property, Clara Kremer (his wife) was the cook for the Catholic priest who lived at Lot 38.
Frank and Stella Claus lived with Stella's mother, Mrs. Schrader, while George Landefeld was building their house on Lot 45a. George Schrader was a livestock dealer.
John Kress, who lived in this in the late 1930s had a reputation for being able to stop bleeding. On one occasion (probably about 1937-1938), Paul Young, Jr. had a very bad nosebleed that would not stop. He recalled his father saying, "I'd better get John Kress." He left the house (Lot 44) and awakened John who simply said, "It will stop before you get back home." And it did. Apparently John did not have to be present to work his spell. Paul Young, Sr. believed that John Kress lived here with his mother, who was only renting this house.
Lot 12 Owners
(Partial List)
1835 Daniel Johnson
1836 Daniel Johnson
1837 Daniel Johnson
1844 William D. Patton
1845 Nicholas Stout
1846 Nicholas Stout
1847 Nicholas Stout
1848 Nicholas Stout
1849 Nathan Hollister
1850 John Burkhart
1855 Jacob Kilbur? Kilburn?
1860 Francis Miller
1866 Joseph Farenbach
1870 Adam Schuetz
1875 Phillip Kremer
1880 Phillip Kremer
1885 Phillip Kremer
1890 Phillip Kremer
1895 Phillip Kremer
1899 Phillip Kremer
1905 Phillip Kremer
1910 Phillip Kremer
1915 Christina Schrader
1920 Christina Schrader
1925 Christina Schrader
1930 Christian W. Schrader
1935 Christian W. Schrader
1940 Christian W. Schrader
1945 Christian W. Schrader (Herman and Hilda Burkhart?)
1950 Lewis O. and Margaret Young